KNIT MAGAZINE
What is knit inlay knitting, which is becoming a trend these days?

Post date:

12/20/2016 07:00
(Update: 06/22/2022 21:31)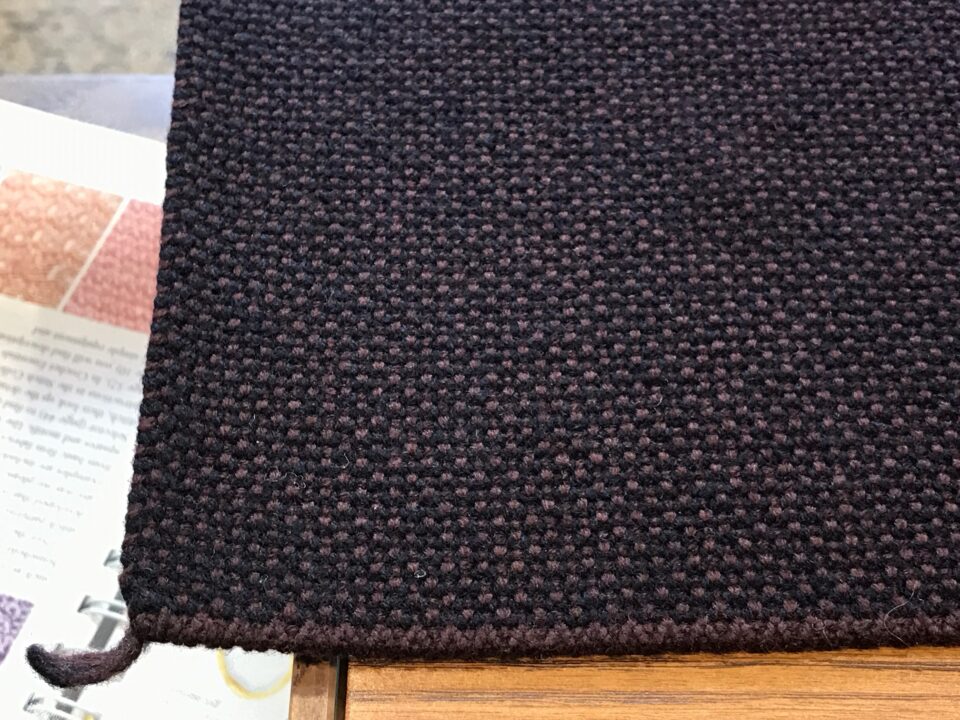 We translate with Google Translate. You can contact us if you have any question.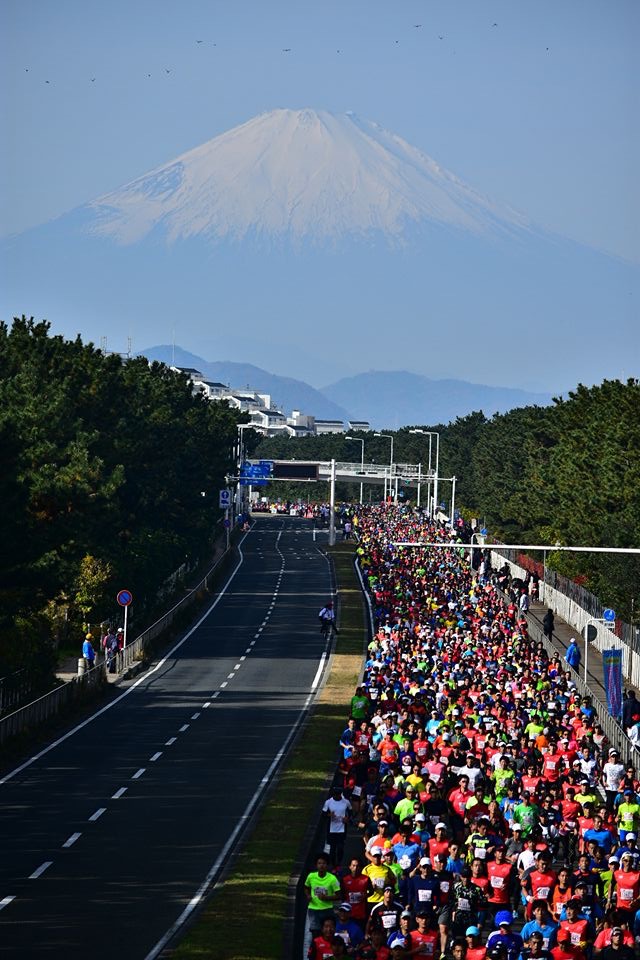 The other day, the 11th Shonan International Marathon was held in fine weather!
As many as 24,000 runners started Oiso and headed for Enoshima, the turning point.
While passing through Chigasaki, I didn't really feel oppressive ~
Hello ~ I'm Fukuda.
I'm running on the weekend next year, but I'm still running (laughs)
By the way, this time, we will talk about knit inlay knitting, which has become a secret boom recently.
In a word, it is a knit that looks like a knit and is close to a woven fabric.
Inlay knitting to insert warp and weft into the base knitted fabric, threading between the knitted fabric loops
It is possible to express a knitted fabric that is close to a woven fabric by suppressing lateral elongation.
table of contents
1. What kind of knitting method has what kind of effect?
2. Fancy Yarn A wide range of special materials can be used, but it is attractive.
summary
What kind of knitting method has what kind of effect
I often think of inlay knitting as the fleece of a cut-and-sew torener.
A knitting method that looks like a pseudo pile by passing thick and soft threads in the horizontal direction.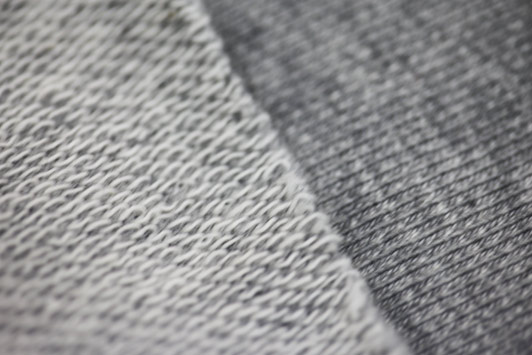 Inlay knitting is applied to the back side that comes in contact with the skin, so it feels very good on the skin.
Some brands use cashmere.
The photo below shows the finished textile with the inlay carrier attached to the knitting machine.
If it weren't really knitted, it would be a textile! I made a mistake.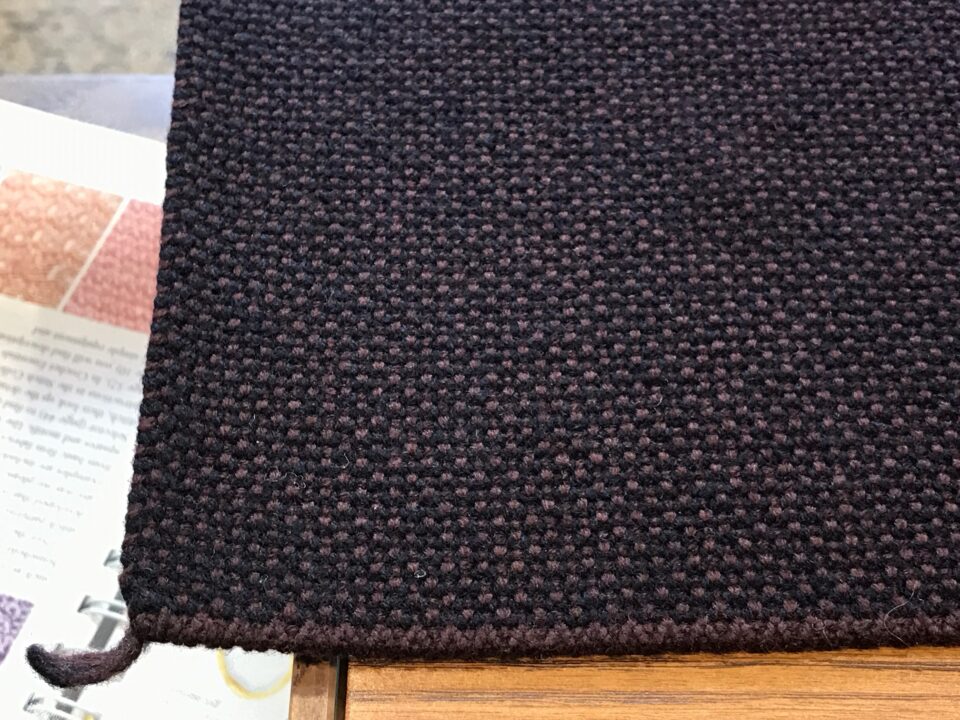 Inlay knitting knitted in two colors, weft every other stitch per course on the base knitted fabric
You can hardly understand the knitted fabric and loop stitches that have been inserted and knitted.
The structure is slightly different from the above knitted fabric, but the stitch pitch is slightly different.
As shown in the figure below, wefts are inserted into the base knitted fabric with 3 stitches and 1 stitch.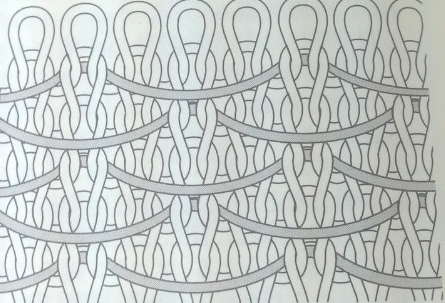 If you attach an inlay carrier to a flat knitting machine, you can easily resemble a woven fabric in a new genre.
You can create textiles.
Next, textiles that combine inlays with a links-knitted base.
The vertical and horizontal threads are clear, and the beautiful ridges are characteristic.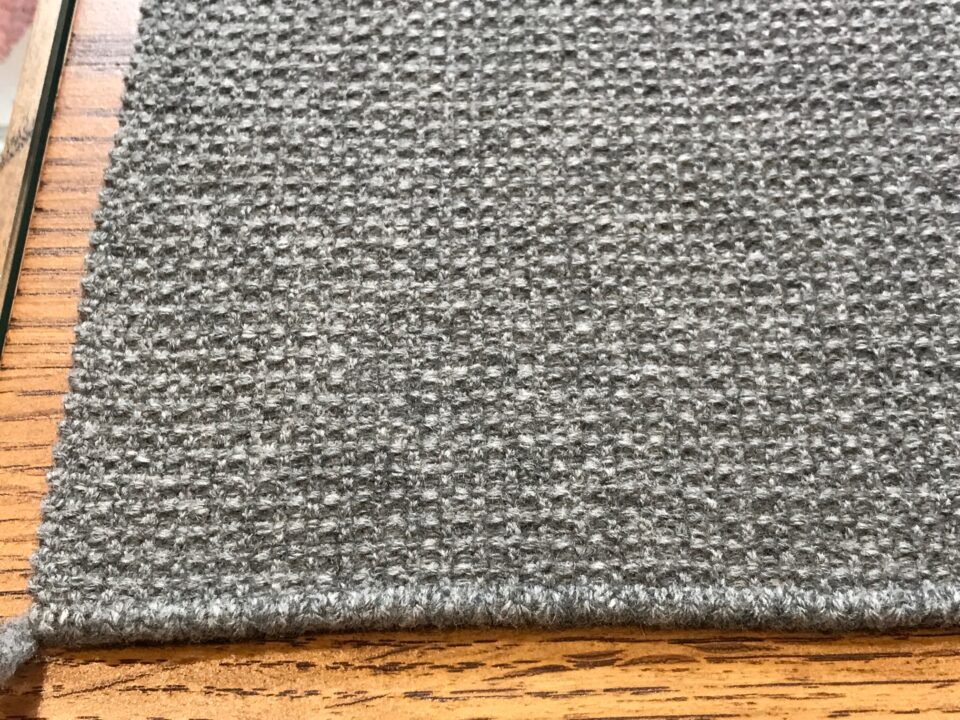 The advantage of knit weft knitting is that it shrinks freely in all directions.
By daring to knit through the warp and weft, it is possible to suppress the lateral stretch and become a one-way stretch in the vertical direction.
Because it can have a papier mache while leaving the comfort of the knit.
It can be used as a jacket, skirt, or outerwear.
In addition, changes in knitting edges and knitting unique to integral molding and weft knitting that are not found in fabrics.
The appeal of knitwear is that you can easily enjoy it.
Fancy yarn It is attractive to be able to use a wide range of special threads
If you knit the knit yarn that you usually use with Tenjiku knitting, it will become a normal sweater.
By adding inlay knitting to weft knitting, the shape of the yarn itself can be utilized.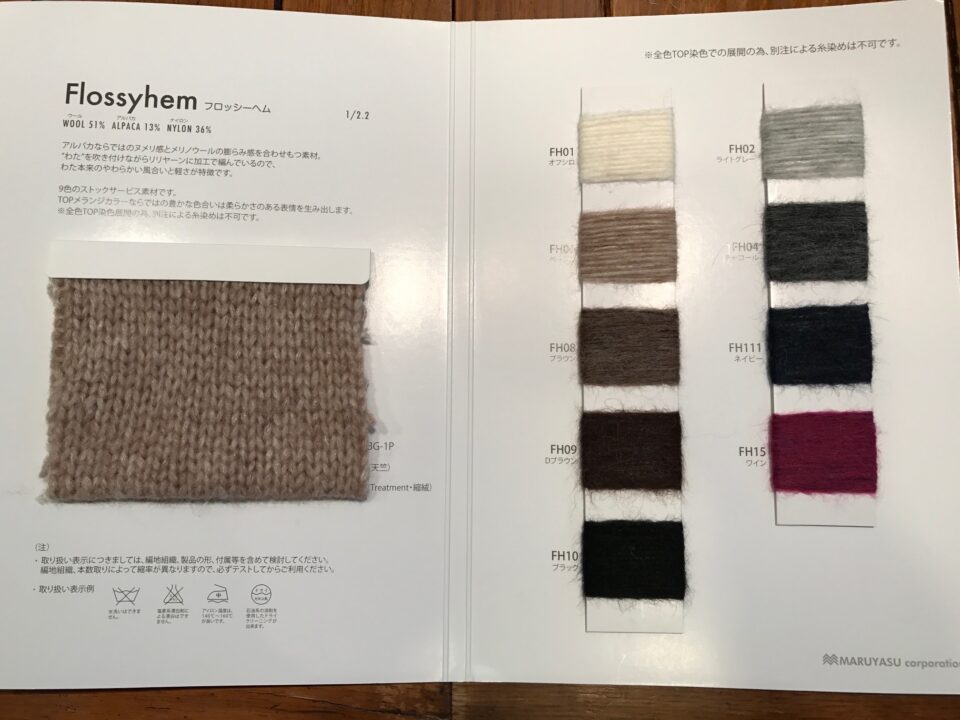 Use straight thread for the base part, and use fancy yarn for the thread to be passed sideways.
By using special lame yarn and molding yarn, a fabric with a rich expression can be created.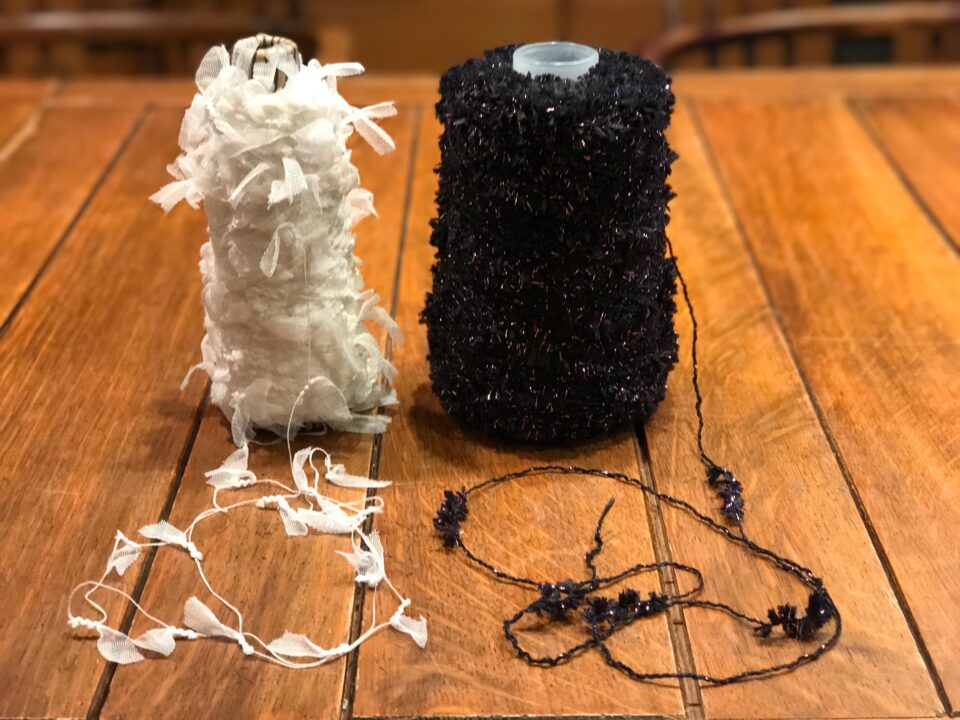 However, if you use long fibers or slippery threads as warp and weft, they may get caught and come off.
It is necessary to devise a combination of materials.
summary
It is possible to fuse knit and woven fabric and insert a wide range of materials unique to knit as warp and weft.
Because it is possible, [My Textile] can be done using a fancy yarn that is volatile.
It is attractive to be able to do it easily
Achieves both the flexibility unique to flat knits and the elasticity unique to woven fabrics.
Inlay knitting is expected to be a new development.