KNIT MAGAZINE
With a simple renewal method, you can make your own knit.

Post date:

October 2, 2015 07:00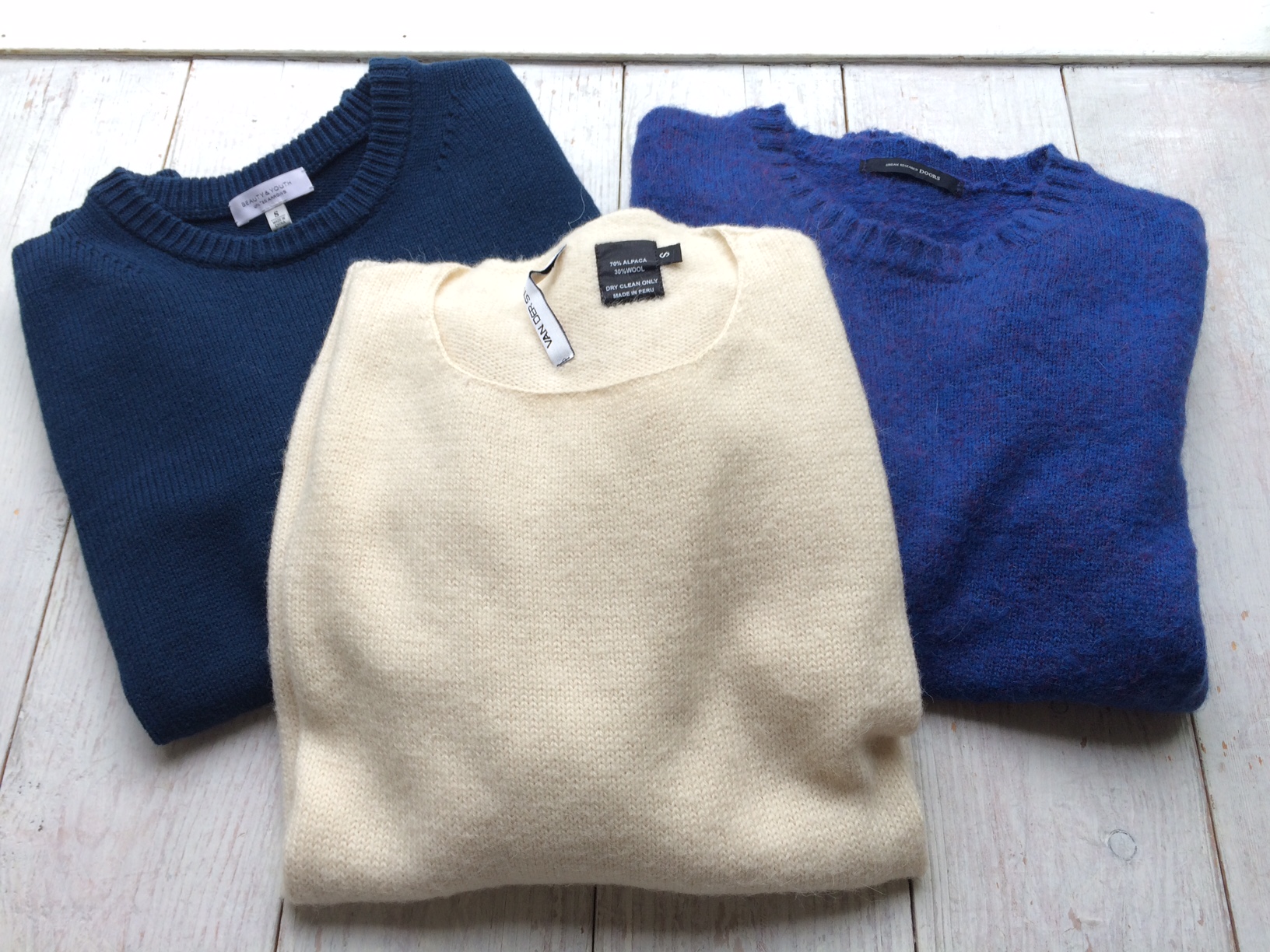 We translate with Google Translate. You can contact us if you have any question.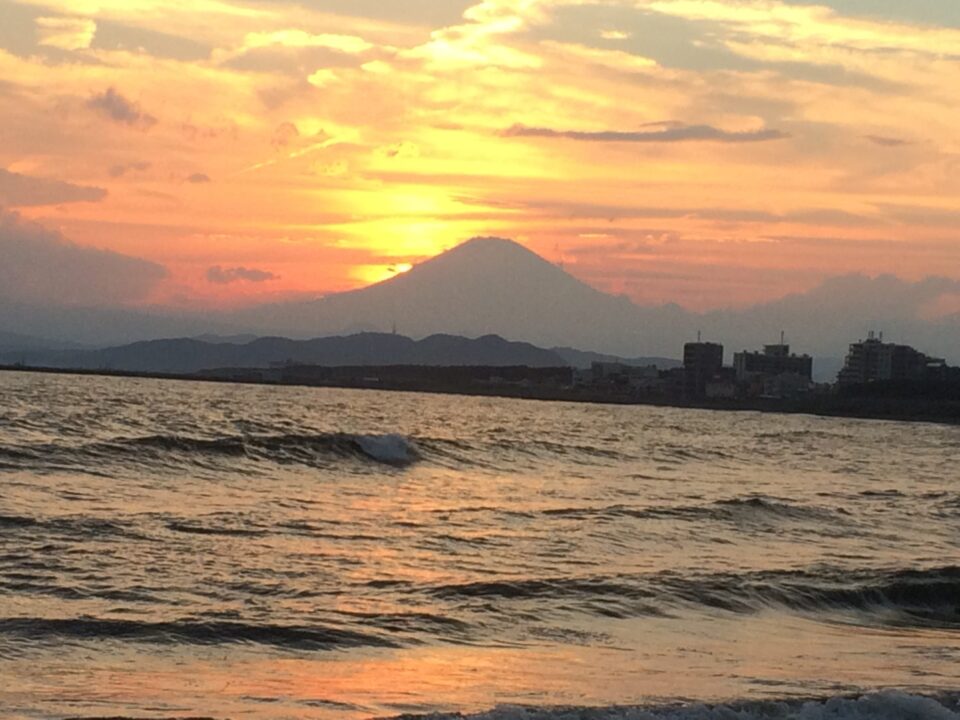 Chigasaki coast where the sunset in the west is dyed in madder red in mid-autumn! "Autumn burn" You are really impressed by the beauty of nature.
good morning. I'm Fukuda from Maruyasu Yarn.
By the way, as autumn deepens, it's finally time to miss the sweater. Let's make your own knit with a simple renewal! !! What?
It's a slightly different title, but this time I will tell you how to renew it by washing it.
I want to wear the items that are in stock in the closet and the sweaters that I bought last season in a slim and cool way with a slightly trendy swelling feeling! !!
Recommended for such people! !!
・ ・ ・ ・ ・ ・ ・ ・ ・ ・ ・ ・ ・ ・
table of contents
・ Check the material mixture ratio of the sweater in advance.
・ Imagine what kind of finish you want to have before washing.
・ About how to wash.
・ Adjust the size with a steam iron.
・ ・ ・ ・ ・ ・ ・ ・ ・ ・ ・ ・ ・ ・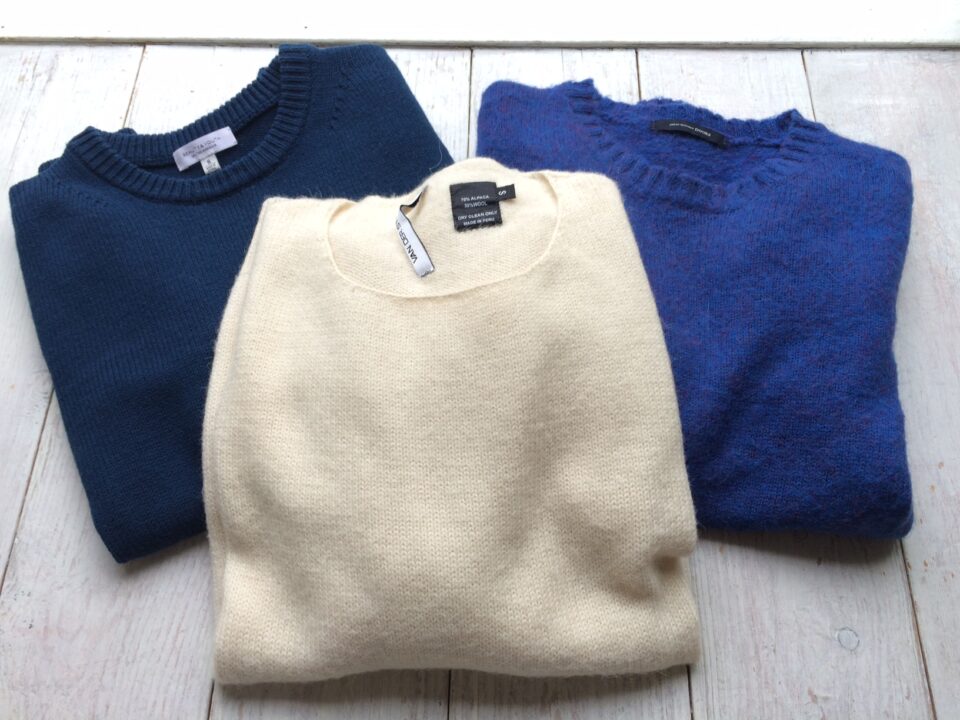 Check the material mixing ratio of the sweater
It is limited to those containing basic wool, but with a material mixture ratio that contains a lot of long fibers such as acrylic and rayon, even if the washing time is lengthened, the swelling cannot be achieved as expected, so the mixing ratio As a guide, it is desirable that even a mixture of wool villi contains 70% or more. The material sweater prepared this time is limited, but one with a 100% wool yarn type, and…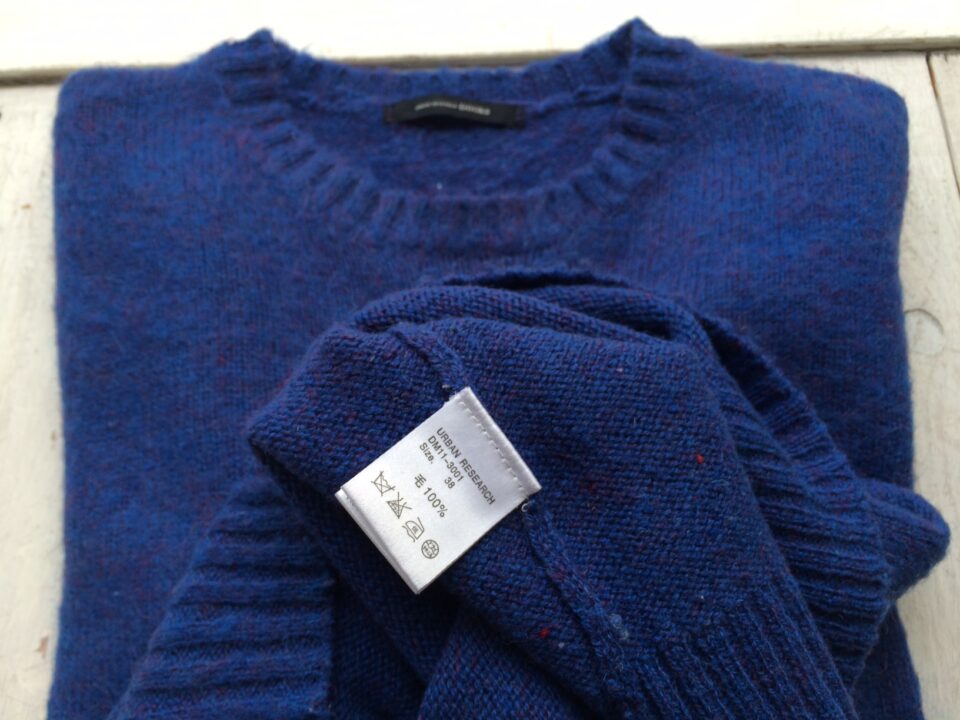 We have prepared alpaca 70% wool 30% worsted type alpaca with wool braided.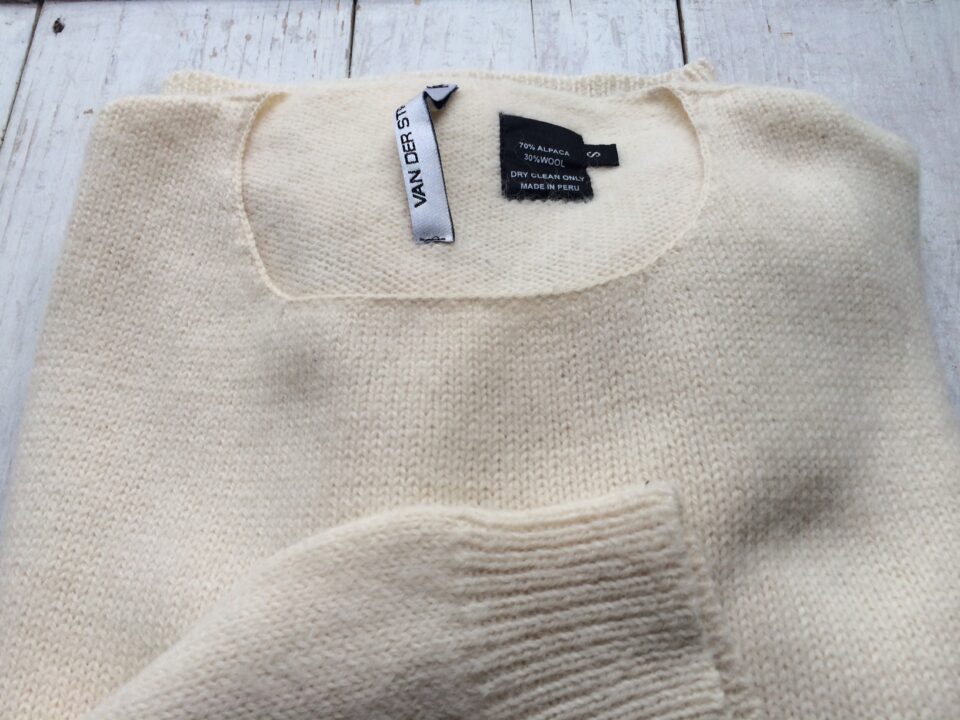 Imagine what kind of finish you want to have before washing
If you want to shrink it to a certain degree and make it look like a man, lengthen the washing time.
If you want to make your hair fluffy and fluffy, shorten the washing time.
How to wash
Then, as a preparation before washing, the important point is to stop the hem and cuffs of the body, which has the effect of eliminating the entanglement of the sleeves and making the texture uniform.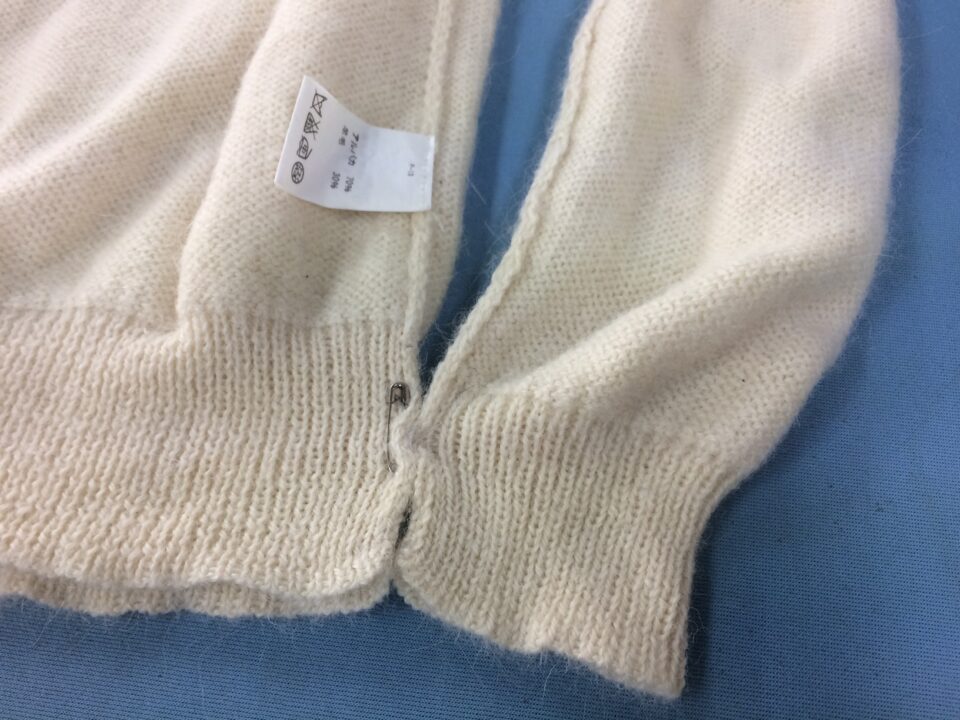 Let's actually wash it! It is a fairly rare two-layer washing machine in the company, but what does the two-layer washing machine look like in order to perform texture-making at home? It is very easy to use because you can see the condition at a glance.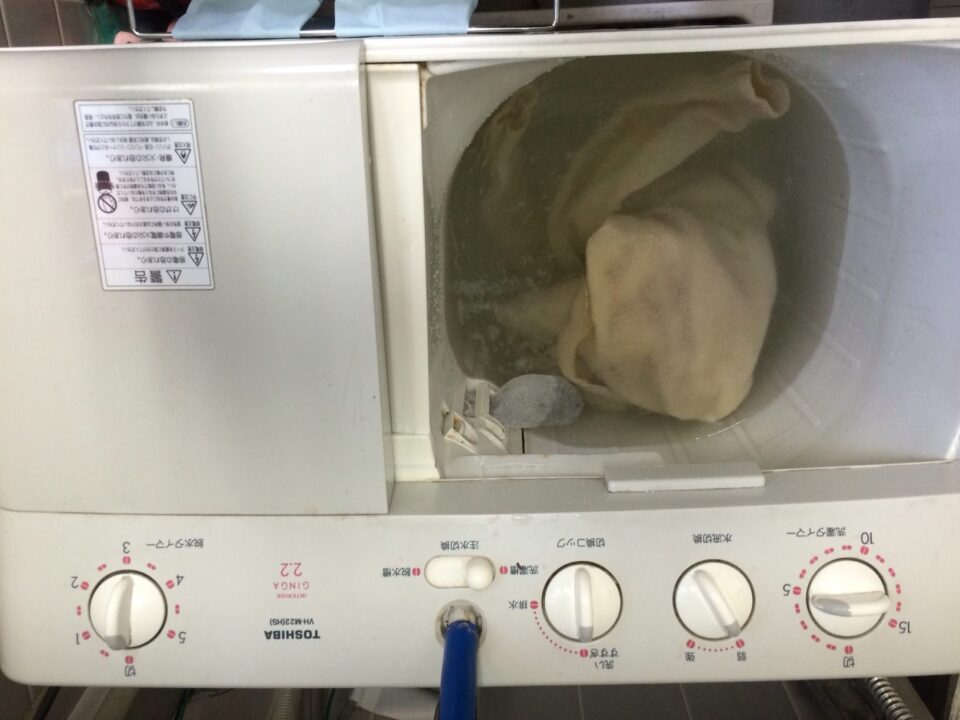 Put an appropriate amount of special detergent Emar in lukewarm water, and the standard washing time is 3 to 5 minutes. If you want to get more textured hair and want to shrink it, add more time depending on the condition. When washing in a bowl, do not just soak it in it, but wash it in the same way as a washing machine for 3 to 5 minutes.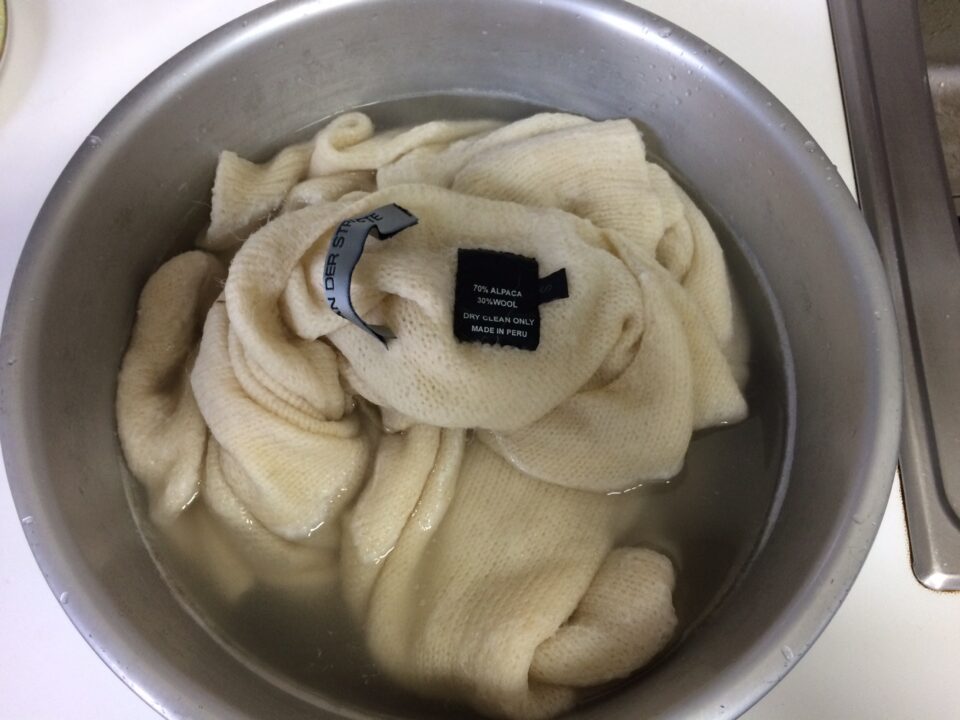 After rinsing and dehydrating, put it in a dryer to dry it, but if you want a hard finish, dry it to the core firmly, if you want a soft finish, dry it with about 60 to 70% as a guide, and then dry it. Let it air dry.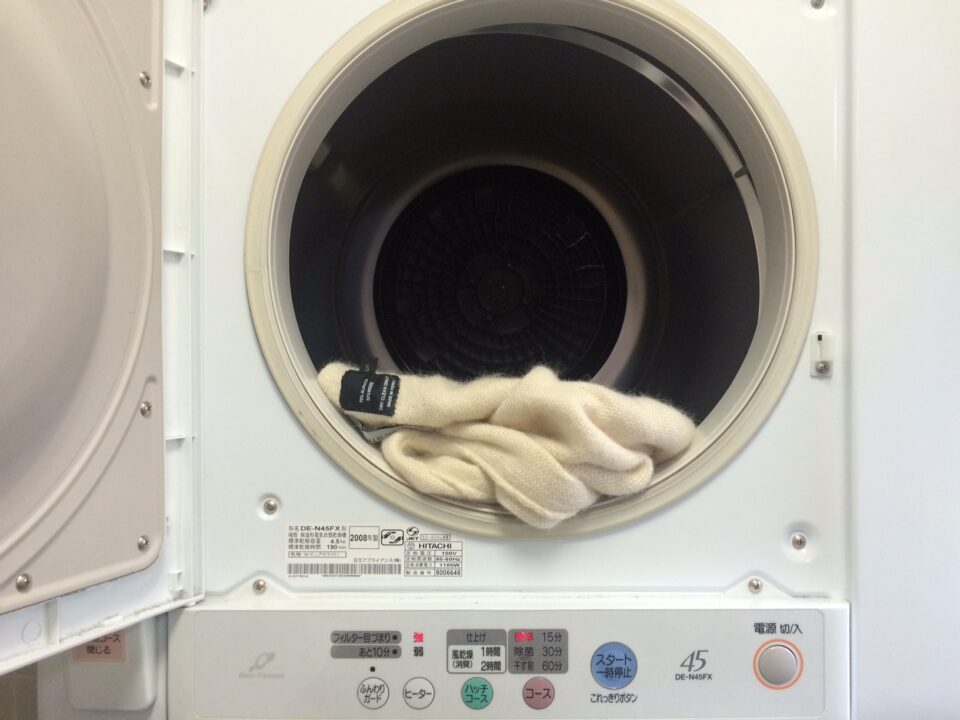 The merit of putting it in a tumbler dryer is that the drum rotates and the contents fall, it is beaten, the hair blows and swells, and the fiber and fiber entanglement effect allows you to add shrinkage to a certain extent.
Adjust the size with a steam iron
After drying, use a steam iron to straighten the stitches from the shrunk seam allowance side.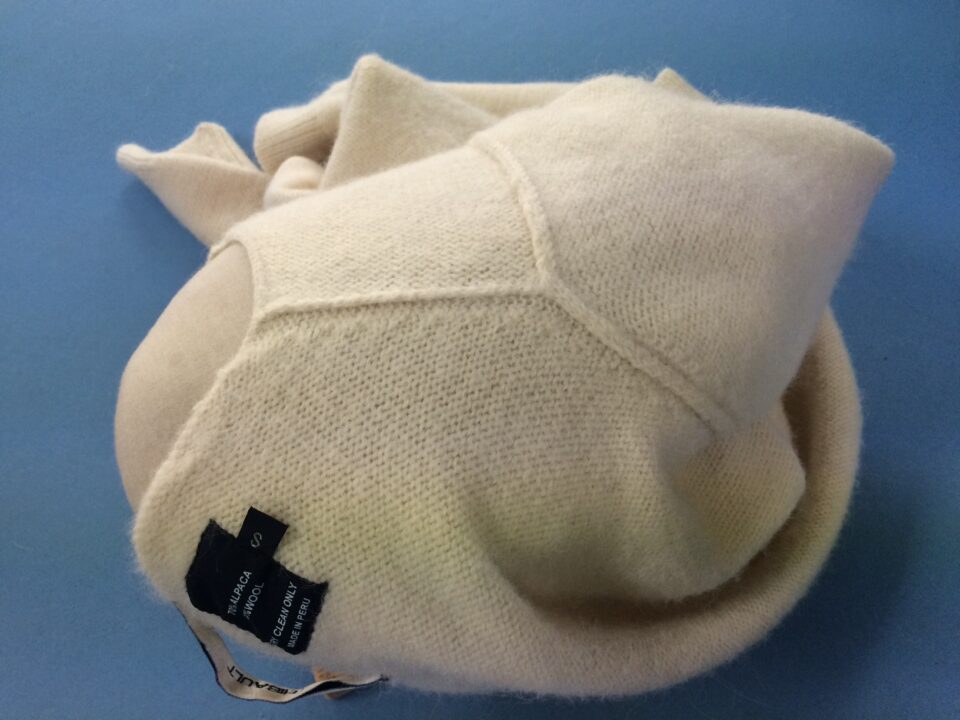 If possible, if you have a finishing horse, it is effective because you can evenly and neatly stretch the intersections (for reference).
Then, turn it over to the front side and apply steam while imagining the whole, adjust the size and complete.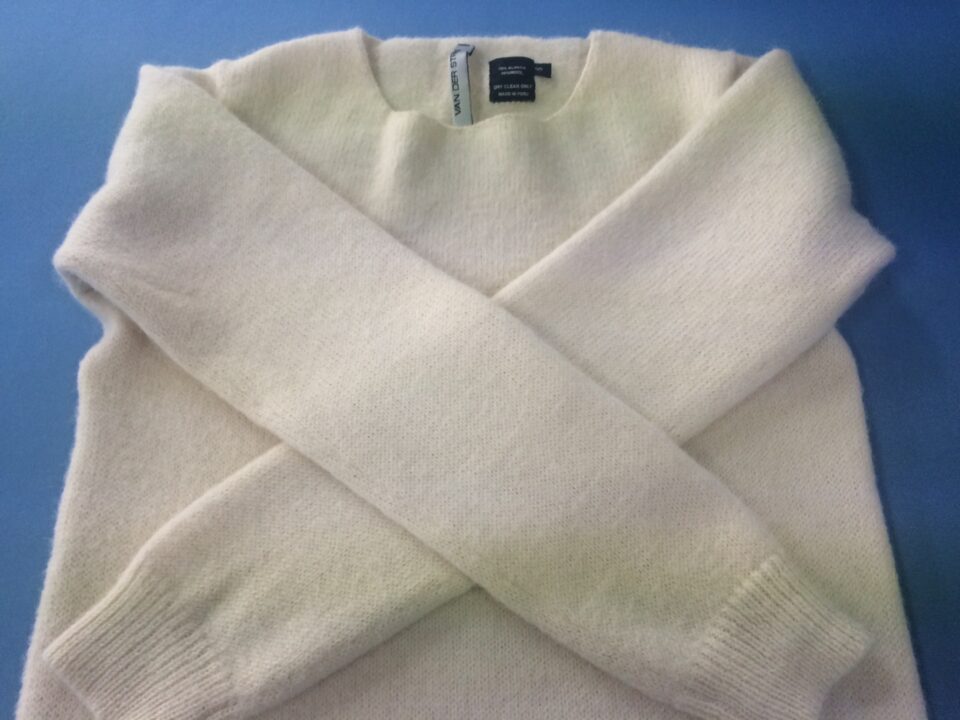 how is it? By daring to wash and shrink it, the sweater is fluffy, chewy and voluminous.
summary
Sweaters in stock in the closet are transformed into fashionable knits with a different washing process! The points are about 1 to 2 sizes smaller, so please imagine that. Material characteristics You can easily renew by taking advantage of the effect of entanglement of fibers, so please give it a try.