KNIT MAGAZINE
Knitting mesh with ATON

Post date:

September 24, 2023 18:32
(Update: September 29, 2023 03:25)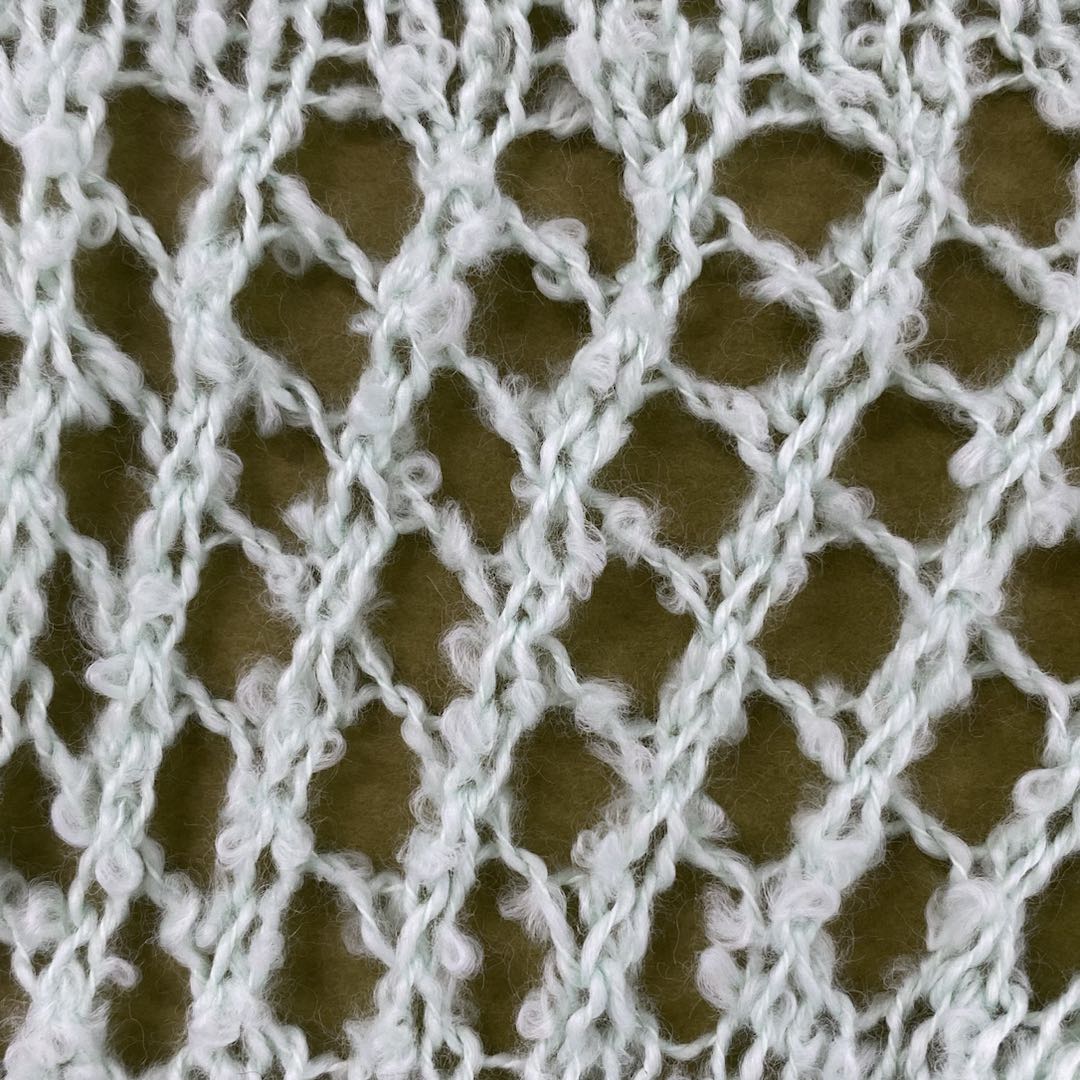 There are actually different ways to make mesh using knitting techniques. I will be showing you techniques you can do on your domestic machine just with a simple transfer technique.
I will be knitting with our favourite ATON, an 100% cotton boucle yarn. As it uses Superior Pima Cotton for the boucle loops, it has a slight shine on the yarn.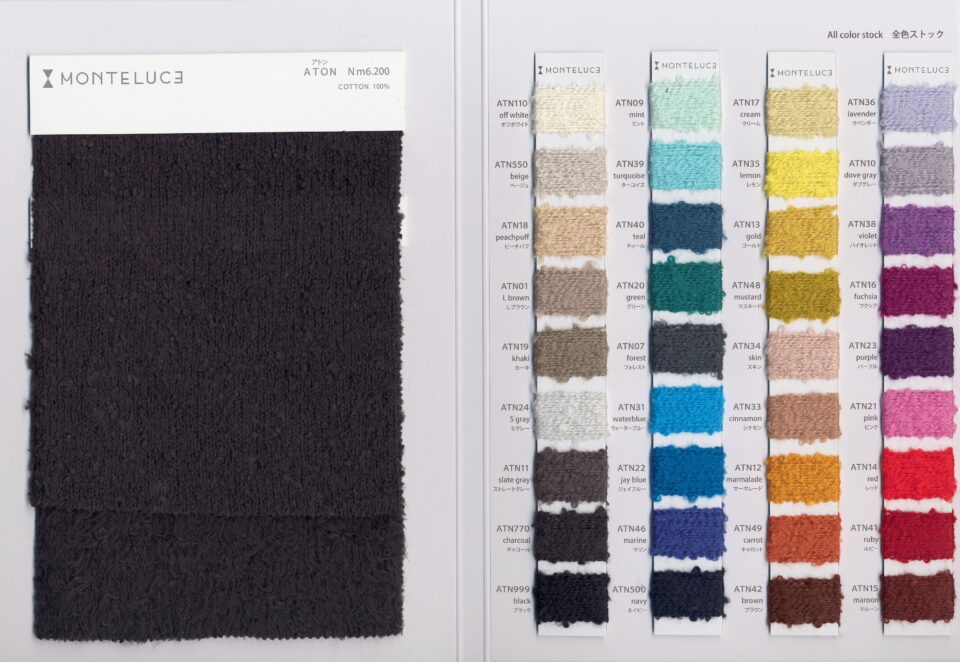 This yarn is extremely versatile and we include it in both our Spring/Summer and Autumn/Winter collections. I am using ATN09, a mint color today for some knitting tests.
Transferring alternate needles to the right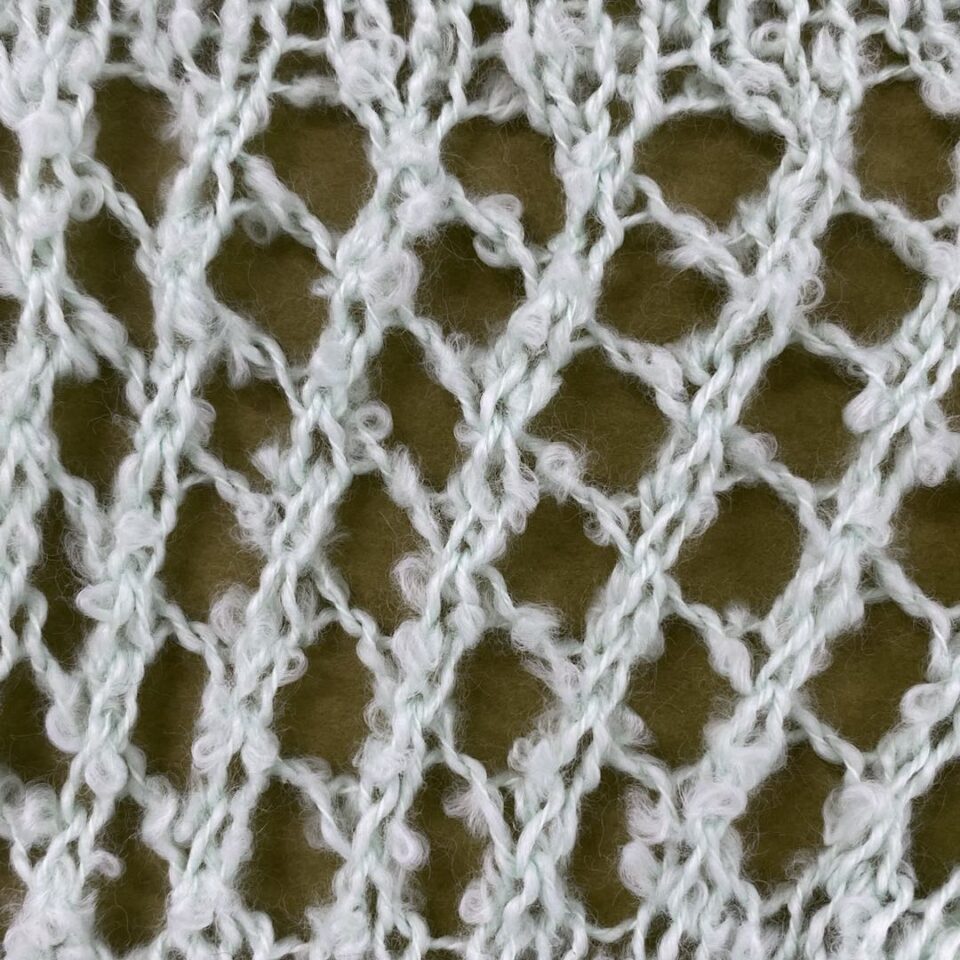 This is done by transferring every second needle to the right. Because the bed is facing the other way. the fabric would have a tilted look.
Changing direction every row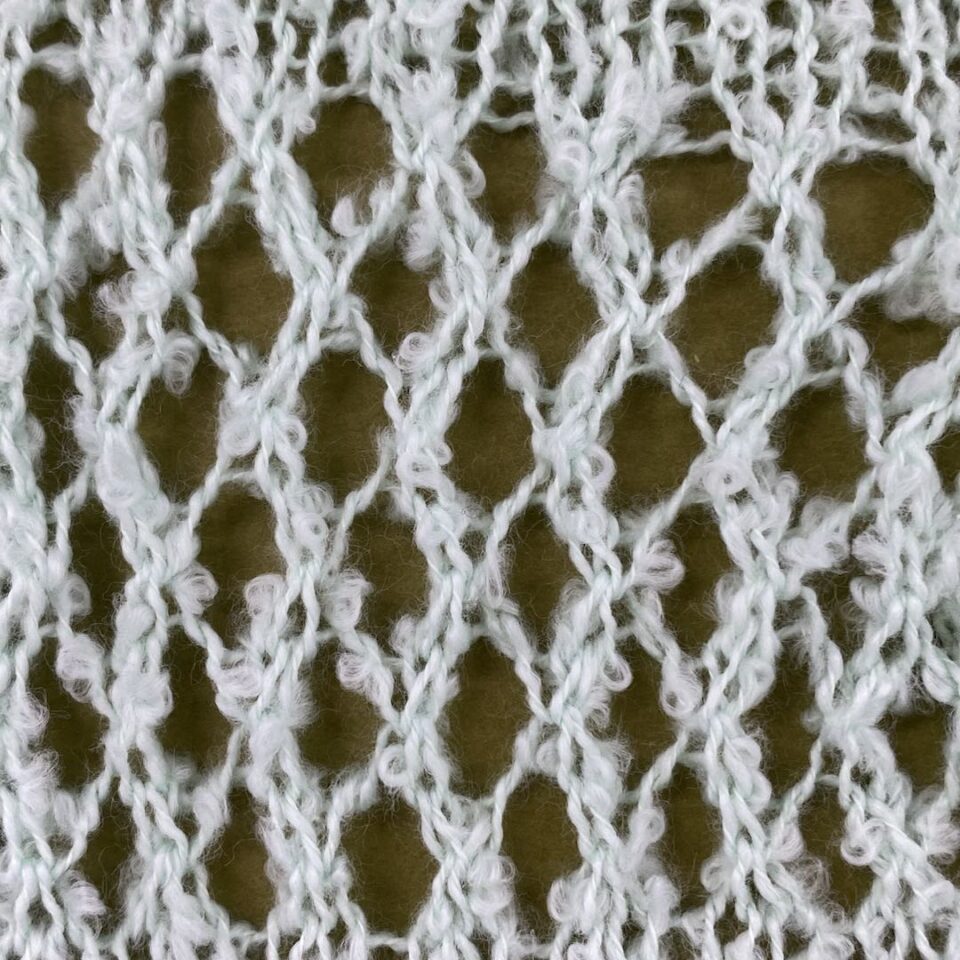 Now we are repeating the same technique, but at every even row we transfer the second needle to the left. You can see how the vertical lines are wavy compared to the previous mesh design.
Transferring side needles from both sides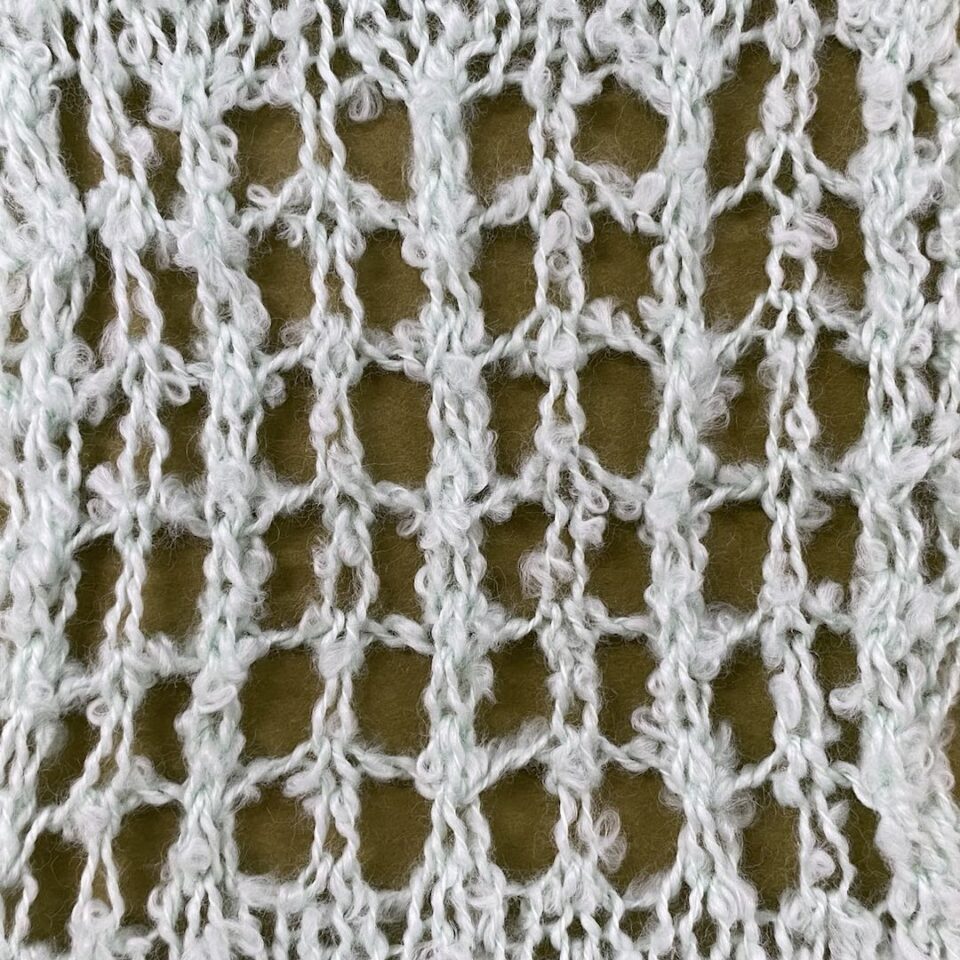 This is more of a boxy mesh. We are transferring the side needles to one needle.
This is just a single bed mesh done with transferring needles. Depending on the machine, gauge, yarn and techniques you can create different knitted mesh designs. There is loads of beautiful lace done with just transferring techniques, both domestic and hand knitted.
For those who didn't know, ATON is a boucle so it can be brushed !
Here is the effect: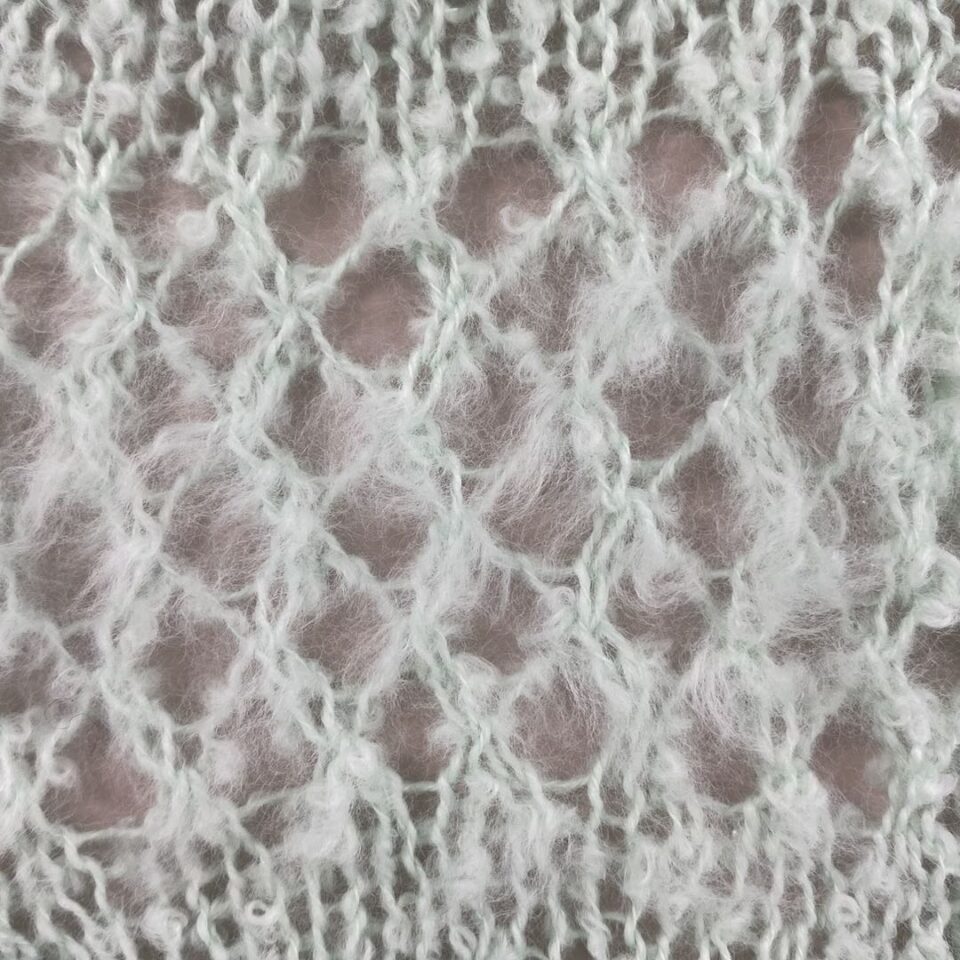 Have a nice knitting time.