KNIT MAGAZINE
Envelopes are a tool that determines the first impression of mail. Do you know that there are rules for writing?

Post date:

09/07/2016 07:30
(Update: 06/22/2022 21:31)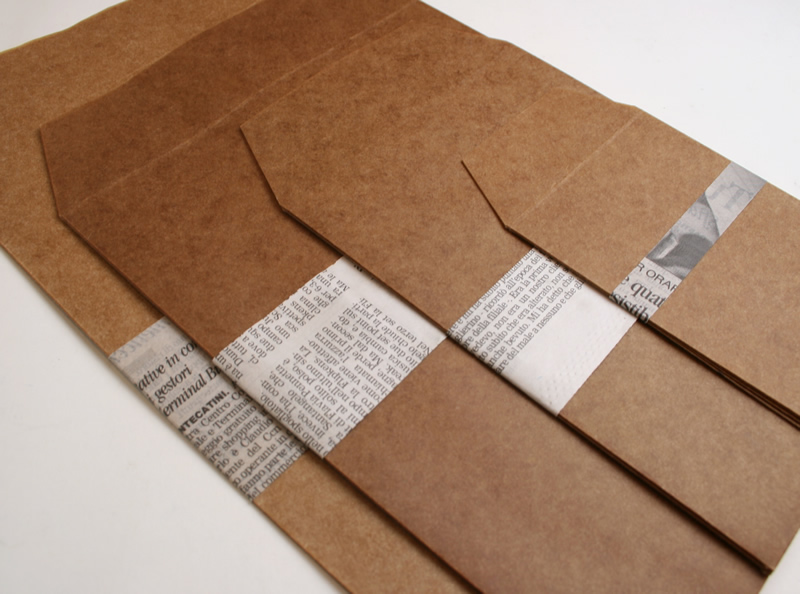 We translate with Google Translate. You can contact us if you have any question.
Hello everyone. This is Koyanagi.
Speaking of summer fun, there are sea bathing, fireworks display, liver test, Bon festival dance, etc. What kind of summer did you all have?
In late August, I participated in the "Sumida Kinshicho Kawachi Ondo Obon Odori" held every year at Kinshicho, a station next to Ryogoku where Maruyasu Kinshi is located. Even if I went to Bon Odori, it was customary to buy snacks at a food stall with a beer, so why? I don't know for myself, but I participated in the dance this year. It's surprisingly fun to do things you don't usually do! It seems that there will be a steppe practice session a few days before the Bon Odori, so next year I set my goal to participate and dance in a cool circle with my friends.
By the way, this time, when I see mail every day and make journal entries, I sometimes get worried about the addressing of envelopes. Was this the correct way to write it? Is it a good way to write? ?? And so on … So, I tried to find out the basics about how to write envelopes, so please keep in touch.
table of contents
Envelope type
How to write a vertical envelope
How to write a horizontal envelope
Rules for preparing envelopes
Lastly
Envelope type
There are two types of envelopes, vertical writing and horizontal writing, on which you write your address and address. There is no rule on the use of vertical writing and horizontal writing, but in general, mail items sent to business partners and letters to superiors in the business scene are preferred because vertical writing gives a more polite impression. I am. Horizontal writing, on the other hand, is the envelope of choice when sending to someone close to you. Therefore, if vertical writing has a business scene or formality, horizontal writing should be used properly as a letter to a close friend.
How to write a vertical envelope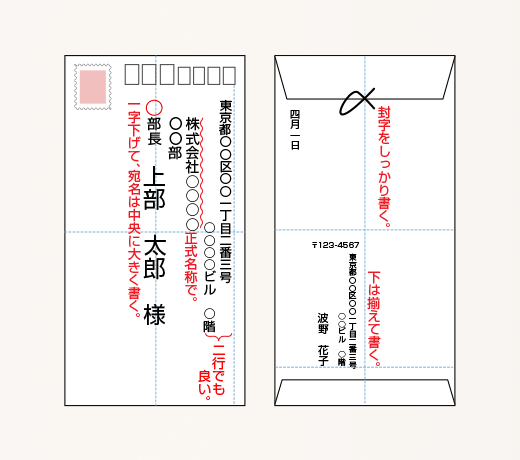 《Front writing》
■ Stamps
Please use as few stamps as possible. In some cases, it is pasted in two rows, but it gives the impression that the leftovers are scraped together and pasted.
■ Address
Write vertically from the prefecture name. Allocate evenly, considering the number of characters and space. It doesn't look good if you run out of space and get stuck. Write the address in Chinese numerals up to "** number **" without abbreviation. You may use "-".
■ Name
Start writing in the center, one step lower than the address. The company name is not abbreviated as "Co., Ltd.", but is written as "Co., Ltd." or "Limited company". If you also write your personal name, do not add "middle" or honorific title to the company name. Just write "sama" under the address of your personal name. If you know the department name, enter it in full.
《endorsement》
■ Sealing
In the case of a vertical writing envelope, write a letter such as "〆" or "seal". This is a sign that "I did seal it." In the case of horizontal envelopes, it can be omitted.
■ Return address
Write the date on the right side of the envelope seam, and the address and name on the left side of the centerline. Write in smaller letters than the address. Write the zip code in full.
■ Sender's name
Write in letters larger than the address on the right side of the envelope seam.
How to write a horizontal envelope
《Front writing》
■ Stamps
Paste it in the upper right. It will be easier to understand if you put it in the position that becomes "upper left when it is vertically long".
■ Destination address
You can use arithmetic numerals instead of Chinese numerals.
■ Address
As with vertical writing, write one size larger than the address.
《endorsement》
■ Date
Write small in the upper left.
■ Zip code
Let's fill in without omitting
■ Return address / name
Write your address and name so that it fits in one-third of the width of the envelope.
Rules for preparing envelopes
■ Honorific title
"Middle" in the company
"Sama" for individuals
"Middle" is not required for company name + personal name. Only "sama".
If you know the department name, enter it in full.
"Den" is what we use now.
■ What about cellophane tape and stapler?
The seal is attached with glue instead of cellophane tape. Glue the envelopes so that the stationery and envelopes inside do not stick to each other.
■ What is confidential?
○ It means "please open the package by yourself".
× It does not mean "with friendliness".
Minutes of the board of directors, personnel-related documents, unpublished data, resumes, and other items that you do not want to be seen by anyone other than yourself will be sent in a confidential manner.
Lastly
Envelopes are the tools that determine the first impression of the mail. There are various rules there. The impression you get from the sender may change depending on how you write it, so I want to learn the basic etiquette of writing and try not to be rude to the other party.
Here are some tips for creating business documents, so please read them as well.
Well then.